Hi team! Although I'm situated in the wonderful city of Auckland at the moment, I grew up in Tauranga, Bay of Plenty. Having two homes is pretty cool, and it means I've gotten to visit a variety of great food joints all over. So here are my favourite cafes in Tauranga!
Tucked away on 9th Ave, Love Rosie is the cutest spot that is always buzzing with people no matter what time of day it is. Their cabinet food is always so good, with tonnes of vegan, gluten-free and dairy-free options, which is perfect to cater to everyone if you're planning a brunch outing with a group! I highly recommend their hot chocolates. Also, shout out to the grooviest table numbers ever - in this case, a dinosaur.
This is the place to be in summer for sure - Patio Rose Cafe has amazing outdoor seating surrounded by a gorgeous garden, which is perfect for brunching in the sun. I've been here a few times with my best friend, and every time I can't resist getting their French Toast; seriously one of the best I've had!
I feel like Grindz Cafe is a classic Tauranga icon - I've spent so many birthday brunches here. The atmosphere is excellent and always buzzing, they have an epic variety of food and drink, plus the location in central Tauranga town is super handy!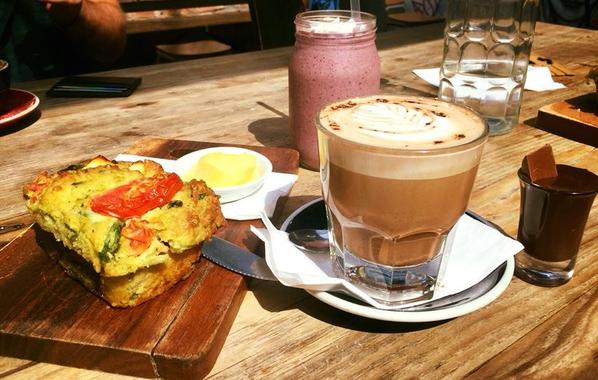 This could be the most Instagrammed cafe in the BoP for sure. Located in the sunny Mount Maunganui, you always know you're guaranteed a stunning looking and tasty meal here! Especially good for post-Mount coffees.
Le Chat Noir is definitely an underrated cafe in Tauranga in my opinion! This little French cafe has a brilliant atmosphere, and the crepes here are unbelievably good. Situated in Greerton, this is for sure worth a visit!
Tauranga is full of tasty eats and treats at every corner, make sure you check them out - whether you're just visiting or a local looking to try something new!